What is the Deadline Calendar?
The Deadline Calendar is a useful resource for NGOs to quickly view upcoming deadlines for grant opportunities in a calendar format. Simply
open this page
or visit Opportunities>Deadline Calendar and a calendar will be shown on the page. Select the month and year of your choice and then click on any one date. The opportunities closing on that date will get listed on the right panel.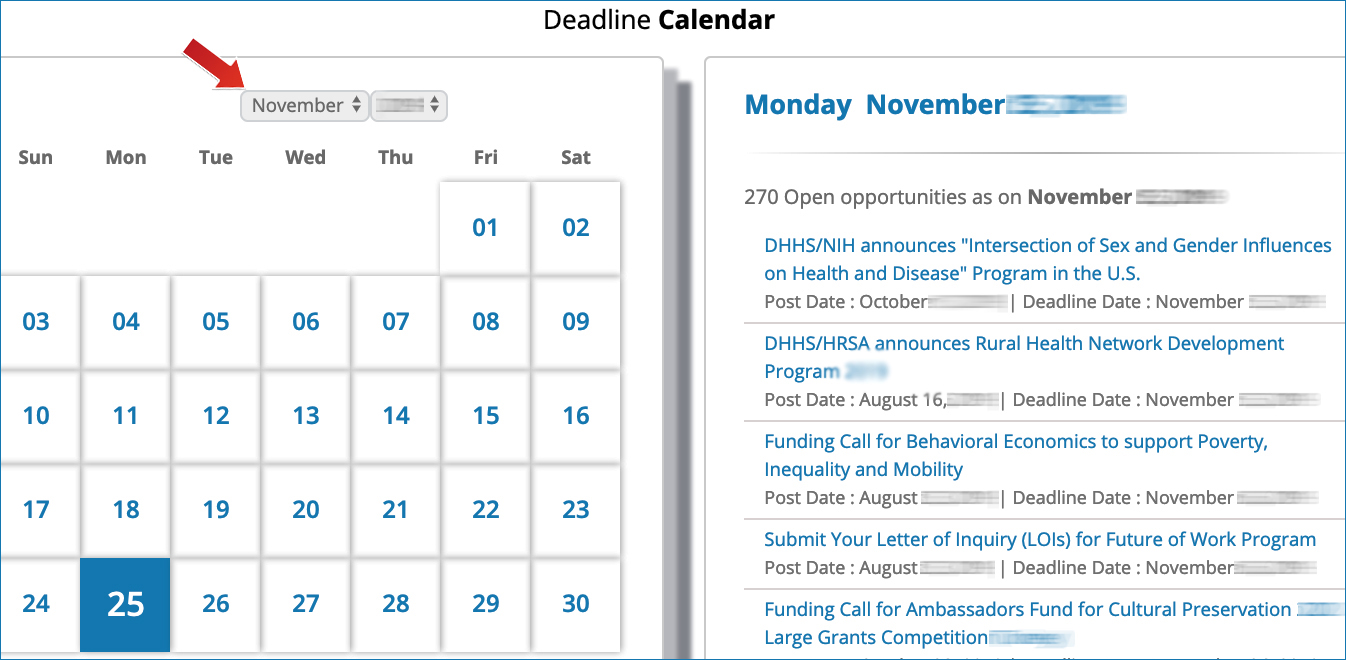 Video Tutorial: